Workshops are held at our tranquil, woodland studio in an intimate setting to enhance the experience of our participants. The eclectic, casual space is quaint, comfortable, and inspiring. Some of our Workshops may events will be held outdoors, if desired, to enjoy the natural surroundings for fire circles, drumming, herb harvest, or beckoning sunshine. Our groups are kept modest in size to afford plenty of individual attention and sharing; healthy choice refreshments are on hand, and our hope is to exceed your expectations.

Our evolving menu of workshops is designed to nurture personal growth, aspects of wellness, tips, tools, and techniques for living a more balanced, natural, and personally empowered lifestyle. We embrace aspects of energetic wellness; spirituality, creative personal expression, and much more.

As part of the 'synergy' of our programming goals, and in order to enhance and extend a broadened palette to our network of like-minded individuals, we look forward to having some of our workshops conducted by guest instructors/practitioners to showcase their skills and expertise to our growing community.

We look forward to having you join us for a memorable time together soon.

_______________________________________________________________________________________________________________

PLEASE NOTE: Pre-registration requires a credit card deposit of $25 or 50% of the workshop total (whichever is greater) for most workshops, or payment in full for workshops with guest instructors. Full refunds are given if the class is cancelled. Deposits can be applied to another workshop / event if you cancel within the week before the class. Unfortunately, we are unable to issue refunds on workshops cancelled 72 hours prior to the class. We encourage booking early as spaces are limited. Thank you!


To REGISTER for a WORKSHOP: 905 473 1672

_______________________________________________________________________________________________________________



FALL WORKSHOPS & EVENTS



---
YOUR HEALTH ... AND THE WINDS OF CHANGE: This Session: Looking at the potential metaphysical underpinnings of one's diseases, health issues, and tendencies, as well as a look at Self-Love.
This intimate group will explore, discuss, share, learn, and support healthy approaches to body, mind, spirit wellness. It is for those who are truly ready to turn and face forward into their own winds of change. Thursday November 9, 7-8:45 pm $20
Additional dates, with various themes are: Thursdays, November 23 and 30
You may attend individual or consecutive sessions.


---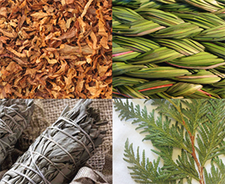 4 SACRED MEDICINES

There are teaching and healing properties associated with the 4 Sacred Medicines: tobacco, sage, cedar, & sweetgrass. Learn how to work with these plant energies to give and receive messages, create an offering pouch, harvest them respectfully, and make a salt / herb blend for purification and protection.
Monday, October 23, 7-9:30 pm $37 at Odyssey Books, Ajax.

---
---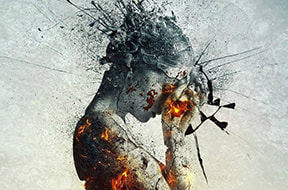 EMPATH'S JOURNEY

If you seem to be a sponge that picks up other peoples' energies, emotions, and experiences, you will gain support and solutions for coping with the gift of heightened awareness, sensitivity, and compassion. Previous participants are also encouraged to further share and explore this topic. Held at Odyssey Books, Ajax.
Monday, November 20, 7-9:30 pm $25



---
---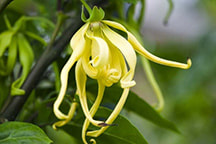 SPIRITUAL AROMATICA

In this fragrant and interactive workshop, you will engage in the powerful dynamics that natural aromatics play in one's personal and spiritual practice. Areas of exploration include: meditation, anointment, celebratory occasions, enhanced chakra function, grounding, connection to source, channeling, memory recall, crystal enhancement, and more. You will create several of your own personal aromatic blends made with pure essential oils, to aid your personal practice preferences. Held at Odyssey Books, Ajax
Sunday, November 26, 1-4 pm $45 (materials: $15)




---
---
And ELSEWHERE...

---
In addition to the other facilities that our workshops are offered at, it is also possible to book customized workshops for your school, office, organization, or private group. We do not list our private sessions on our website, however, we are actively involved in designing & delivering specialized programming to a diverse selection of participants.

---
Here's what I'm offering at THE HALIBURTON SCHOOL OF ART + DESIGN: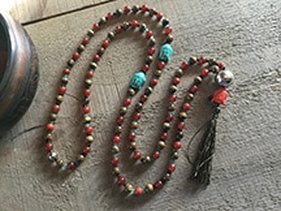 MALAS, MANTRAS, AND MEDITATION
-
I am delighted to be facilitating the one-day course through the Haliburton School of Art + Design again this fall: November 11th. In addition to creating a beautiful knotted MALA made from your personal preference of crystal semi-precious stones, wooden beads, and unique embellishment options, you will also make a beaded protective pouch for your beautiful necklace / strand. You will also gain insight into using MANTRAS along with your MALA, and learn how to use these tools for a beneficial meditation practice to support Body/Mind/Spirit richness. If meditation is new to you, this program will give you tools to find a simple, practical, and attainable entry into the practice. It is for all levels and broad interests. Despite my personal experience with meditation, working with the MALA through a variety of techniques has been
life changing
for me for manifestation, personal growth, expanded consciousness, and more - so it is my hope to share this insight with you. Click
here (page 71)
for more info. Feel free to contact me with any questions about this class.
Haliburton Campus, Saturday, November 11, 2017 9 am -5 pm
---
---
PRIVATE WELLNESS SESSIONS HELD ELSEWHERE: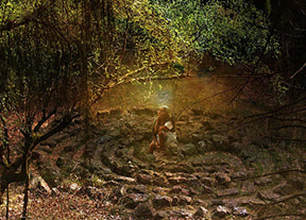 Wellness & Re-Alignment Sessions
I will be available at Odyssey Books this
Sunday, November 19
for private bookings for:
- Chakra Empowerment
- Soul Shift Detox Trilogy
- Restorative Body Tuning
- EMPATH SUPPORT session (just book as a 75 minute session)
These gentle modalities draw upon a number of tools including: biofeedback, tuning forks, ionic foot spa, floral essences, and/or essential oils, for customized and individual support and re-alignment. All sessions include coaching and provide email follow up.
Due to the increasing number of 'empath' clients that are looking for support, I am offering a specialized session at both the studio and at Odyssey.
You may book directly with
Odyssey Books
(Kingston Rd., just east of Brock Rd. Ajax) at:
905 426 4823
Flexible private sessions are held regularly at our
Woodland Studio
throughout the week, and on some weekends.
905 473 1672
Please feel free to inquire about which modality may be best for your specific situation.
---
---

Are you on our mailing list for future updates?

---
Some of our PAST WORKSHOPS:

Four Sacred Medicines
New Moon Sound Bath
Solstice and New Moon Manifesto
Empath's Journey
Meditation Magic
Messages from Spirit
Spirit Drum / Percussion Sound Bath
How to Use a Pendulum
Super New Moon Manifesting
Archangel Raguel with Cheryl Lynn
Developing Your Intuition (with Deb Stanton)
Creating with GOLDSTONE for Manifesting & Healing
How to Use Oracle Cards
Amulet Making
Fall Equinox Celebration
New Month, New Moon
Archangel Metatron
Yields of Yarrow
Meditation Exploration
Fire Work Circle
Prayer / Intention Flags
Personal / Spiritual Empowerment
Lavender Love
Working with the Medicine Wheel
Frequency Fridays
Enlightenment Circle
Ionic Foot Cleanse Day
New Moon Manifesting
Spiritual Self-Empowerment
Messages from Spirit
Mandala Workshop
House Concert - with David Rankine
Prayer / Dream Pillow Workshop
Attracting Loving Relationships
Elevate your Personal Vibration for Body/Mind/Spirit Wellness
Make a Crystal Grid Mat
Natural Bath & Spa Product Making
Paint Your Own Ceramic Mug with Cynthia Cupples
Soap Making from Scratch
Sacred Money Archetypes
Personal Readings with Dorota Clifford
Working with Crystals for Abundance
Introduction to Crystals
Funky Smudge Wands & Intention Twigs
Herbal Oils & Vinegars
Healing Power of Sound
Raising Your Personal Frequency - Group Session
Herbal Bath & Soap Making
Krow Fischer and Red with the Council of Elders
Beaded Medicine Bag
Dream Pillows
Spring 'Detox' for Body, Mind, & Spirit
Spring Equinox Season Launch: 'Setting your Intention'
and many more!


​

---