UNIQUE FINDS AT OUR WOODLAND STUDIO
Handmade Malas

As meditation is a key part of my life - a life changer, really - I have found that using a mala for japa meditation (the repetition of a mantra) adds a tactile component to anchor the experience, and then hold the energy of the work thereafter. The malas are made from gemstones, natural wood, and various metal, resin, silk, or other components to make them unique from each other. In addition to the beautiful malas in the studio, you can also have one custom made to suit your own preferences. Bead sizes, silk thread or elastic threads, hand-knotted or seed bead spacers, and many other options are available. You will love these for meditation, or for their natural beauty as a necklace or bracelet, or for their energetic properties.

Handmade Bracelets

These simple, natural bracelets hold the earth energy of beautiful gemstones and warm wood. Some are embellished with a charm, and others a combination of wood and stone. They can even double as a mini mala in a pinch. Available in several sizes, and additional sizes can be custom made.

---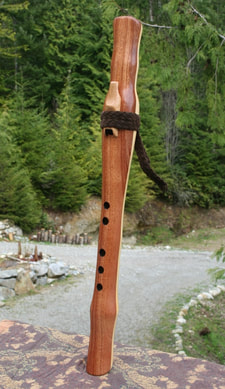 Native Goddess Flutes

We now have a selection of beautiful handcrafted Native Flutes made from an assortment of stunning woods that range from indigenous species (maples, alder, cedars), and some more exotic species such as Phillipine Mahogany. Each flute has a beautiful Goddess shape, and is made with Love by a talented Canadian craftsman with great consideration for the environment and planet.

There are a number of keys available, with 5 and 6 holes, and a range of hertz, and the tones are rich and resonant. We are very excited to bring these unique and exquisite pieces to you from across Canada. We will be offering these flutes for a special price, in hopes of supporting this artist's integral work. Supply is limited.

---
---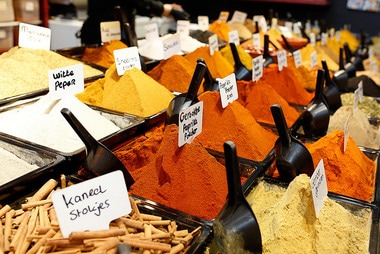 Organic Herbs & Spices

We now have a selection of pure, organic culinary herbs & spices that are available for sale in bulk so that you may get as much or as little as you like. Beautifully fresh, fragrant, flavourful, and all organic! Pick some up when you're here for a session, workshop, event, or prearranged time to drop by. We order in small batches so that we reorder often and keep our inventory fresh.

We also carry TRUE Cinnamon (Cinnamomum Zeylanicum), a healthy option over the common CASSIA sold as Cinnamon, but suspected to be taxing on the liver. True Cinnamon is best for those that consume any quantity of this healthy spice, but you have to look / ask for it specifically to ensure you get the right variety.

---
---
Studio Hours

Please note that the studio is open for browsing and shopping by appointment - or while attending a workshop or session.
---